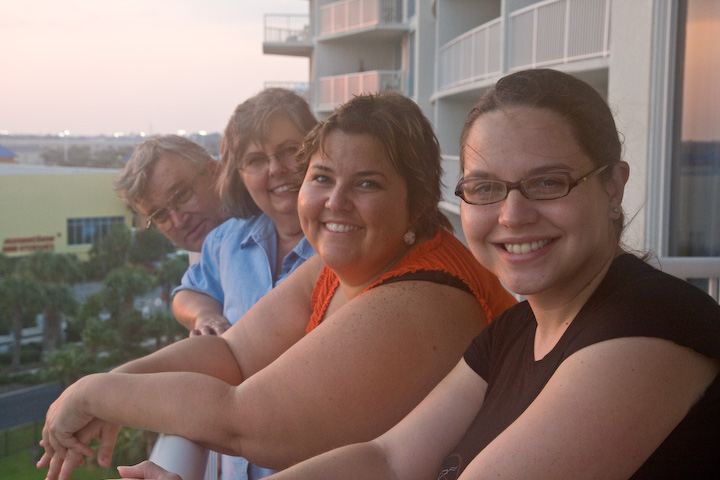 Traci and I headed out from Decatur around 8:30am this morning. This was one of the trips where we weren't so rushed to get down, so we took our time and stopped a little more than usual since Traci doesn't need to ride for more than 2 hours at a time.
We arrived in Destin around 3pm. We stopped at the grocery and got some necessities before checking in, then we just waited around until my family arrived.
We were all hanging out on the deck and I noticed some nice natural side-lighting from the sun, so I decided to take a few photos. My camera came straight out of my camera case and, as usual, it started fogging up. I did the best I could to ward it off, but you may notice a slight haze in this photo.
We went to Back Porch for dinner, which is where Boog had an excellent idea for the suitable photo below.