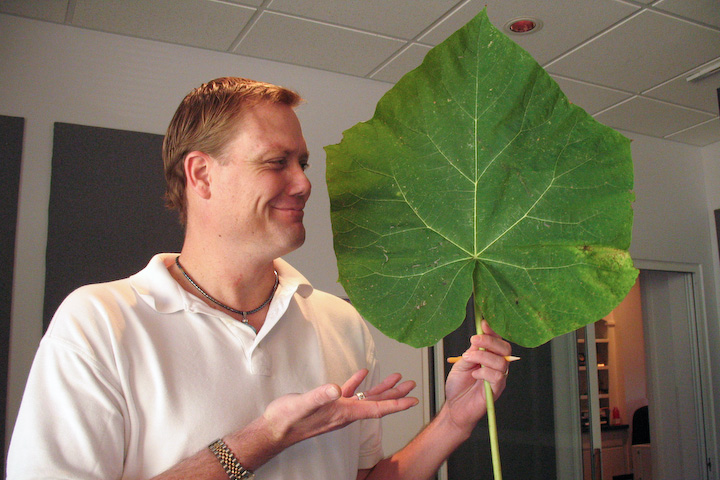 Mark works up on the 2nd floor and there's seriously a 25 foot beanstalk growing outside his window.
It might not be a "beanstalk", but that's what we're calling it. We're not herbivores, so we are ignorant to the study of herbology.
Mark and Eric set off to cut down said beanstalk today. Mark busted into my room with one of the leaves. That thing was friggin huge!