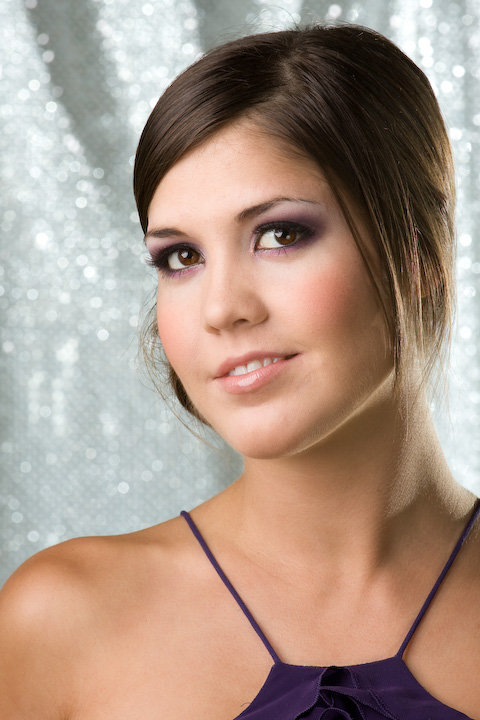 Today, I had my photo session with the lovely Stacey Randol. Stacey is interning at the company I work for. After talking with her for awhile, I learned that she was interested in taking some photos.
I actually got the idea to use a sequin background from some photos I saw online. Most of the photos I've seen that used this fabric as a background has it in focus, but if you shift it slightly out of focus you get some nice and sparkly and lovely bokeh.
This is actually the only photo I have ready at the time I'm writing this (10:45pm on Friday, August 1), but I'm afraid I'm gonna get too far behind if I don't go ahead and get this stuff posted.