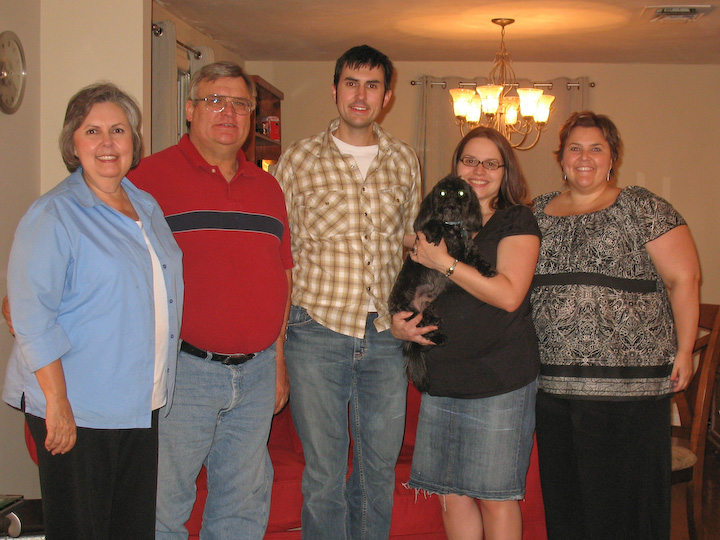 My folks came up to celebrate my birthday and we dined at Genghis Grill in Cool Springs. It's a pretty cool place where you are given an empty bowl and ushered to a bar where you can pile on as much raw meat, veggies, and fixin's as you can fit in your bowl. You then hand said bowl off to the cook, pick your sauces and a starch (your choice from three kinds of rice or two kinds of pasta) and they cook it over this circular stove unit.
The downfall to this place is that, if you don't know what you're doing, you can end up with poor tasting food. It happened to Traci the first time we went and she has been hesitant to go back since (even though I told her it was her own d@mn fault!). She liked her food better this time, so maybe we'll be going more often.
My family came back to our house for a little bit after dinner to see the nursery we have setup for Turner.