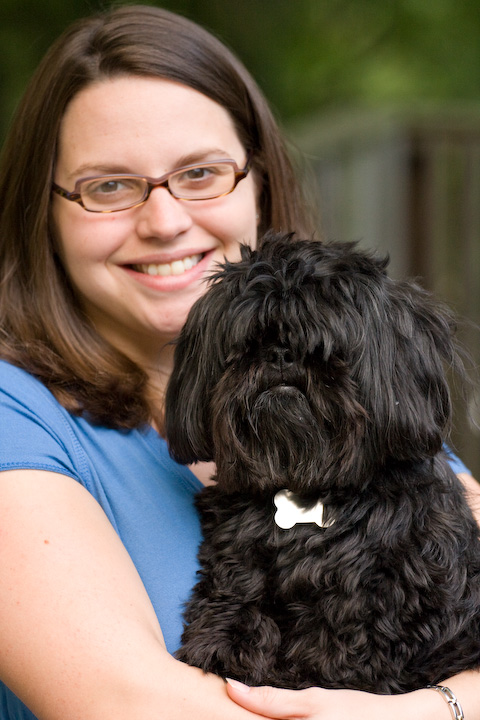 I was just itching to take a photo of someone/something today before we headed off to see the Dark Knight. Traci obliged me by posing with Zepp out on our porch.
This photo was taken with my new lens, and I wanted to do this to start getting a feel for how far back I needed to stand from my subject.
The minimum focusing distance with this lens is 3.9 feet, and you can feel the frame pretty quickly with this focal range, so it's quite an adjustment.
Another adjustment is the maximum aperture of f/4, whereas the aperture I've worked most with is f/2.8. It may not sound like a huge difference, but you'd be surprised at how much of a difference it really is.
To have a shutter speed that I could hold steady by hand, I had to crank up my ISO to 800. I could've used a tripod to enable me to shoot at a lower ISO, but I was too lazy to go get it and I was afraid my subjects' patience wouldn't persist.