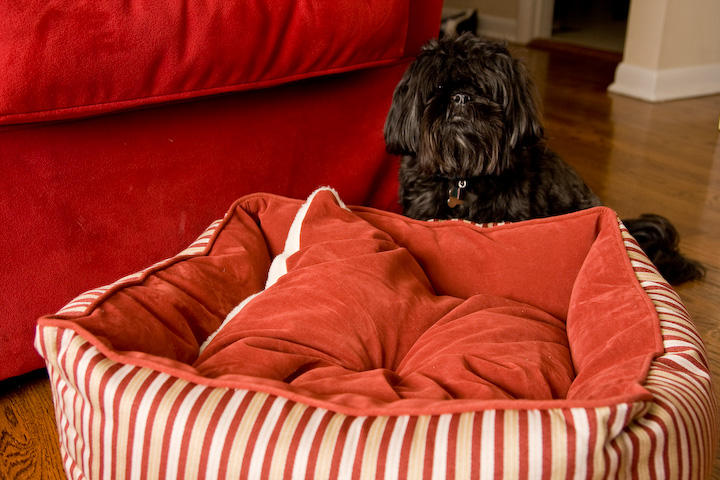 Let me start off by saying that I really love my dog. However, that doesn't keep me from feeling a little silly for creating a Dogbook profile for him on Facebook.
A few months ago, we threw away the little blue bed that we've had since he was a puppy. It was just old and stinky, and we just assumed we'd be able to go out and buy him a new one with relative ease. Unfortunately, this bed type is surprisingly difficult to locate.
We found a similar bed at Target, but once we got it home we realized it was a little small for our dog. He couldn't fit in the bed comfortably. So, for the past few weeks, we've just left a large pillow out for him but he's gotten to where he doesn't spend much time in it at all.
We finally felt sorry enough for him to try out another bed. He seems to like it pretty good, even though when we first set it down, he just sat there and looked at it for awhile. He's grown to like it and spends much more time it in.