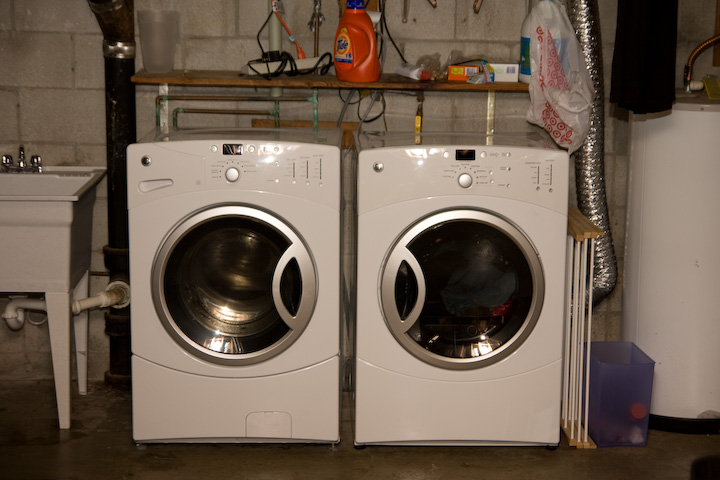 You know you're getting old when you get excited about purchasing a new washer and dryer.
We've been keeping our eye on the washer and dryer prices the past few months. Last week, we found out there was gonna be a pretty big sale at some of the appliance stores around town. We ended up at Home Depot because they were close, offered free deliver (after rebate), offered 10% off and a rebate for another gift card for some other reason I can't think of.
Below is a pic of our previous washer and dryer. These things are at least 10 years old and have nearly traveled completely around the US.