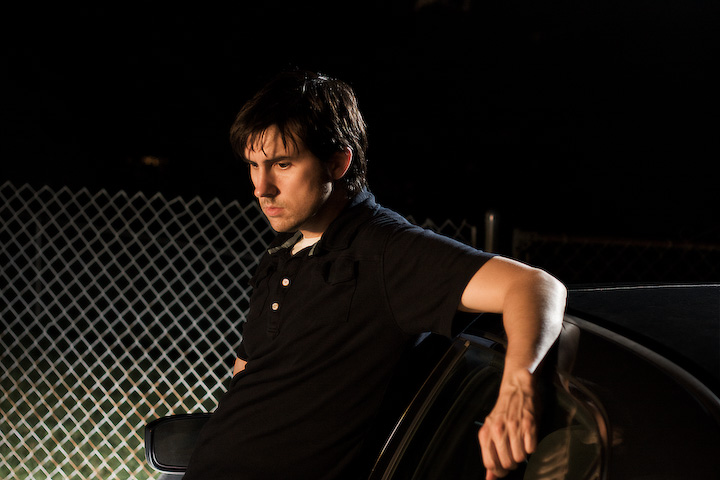 I'm not what you would call a car man. Traci counts this a blessing that cars don't thrill me at all. My ideal car is the one that's paid for and doesn't have the Check Engine light on.
As such, I have purposely not included vehicles in many of my pictures. Tonight, I wanted to see what it would look like if I fired a flash through the little window of the garage door.
Instead of just standing there looking awesome, I figured I could at least try and look awesome standing next to my car.
I had a orange-gelled flash firing through an umbrella (for a little extra softness) inside the garage (to camera left) firing through the little garage door window. I put another flash to camera right, about 10 feet in the air via a light stand. This served as my rim/background light.
I liked the slight fall-off I was getting from the small garage door window, but there was no depth to the photo. So, I handheld a Vivitar 285HV, slowed the shutter speed to 1/3 sec, and fired the flash manually into the fence in front of the car to give the effect of the headlights being on.