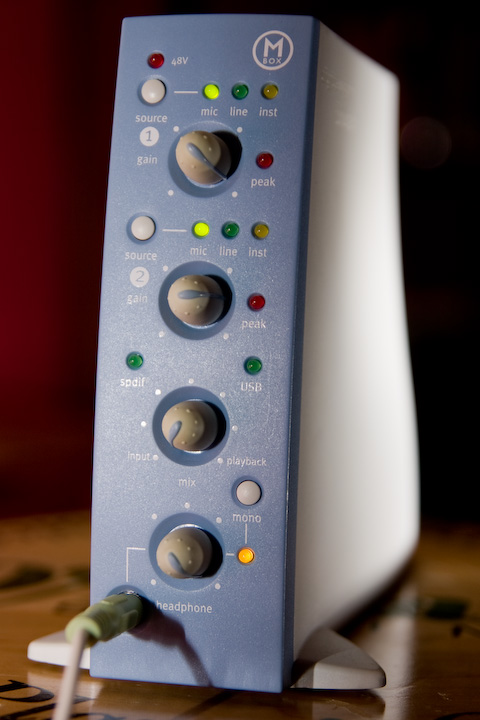 As I've been recording more tutorial videos for posting on Geek Inspired, I've been trying to think of a better way of getting a signal from a microphone into my laptop. Previously, I'd simply run a signal through my old mixing board, but that thing is a beast and I can just see myself hesitating to pull it out any time I need to record a video.
My mind, then, shifted to my Digidesign Mbox. Unfortunately, I was all too aware that the Mbox wouldn't interface with any program outside of Pro Tools.
As I continued to think through this process, I realized I didn't need the Mbox to interface with my screen capture software, I just needed it to get a signal into my computer. So, I formed a theory, I tested the theory, and the theory proved to be true. So, now I've got a nice portable setup to do my tutorial videos.
If you're wondering how I did it and can't figure it out, then just be patient. I'll be posting about it on Geek Inspired very soon.