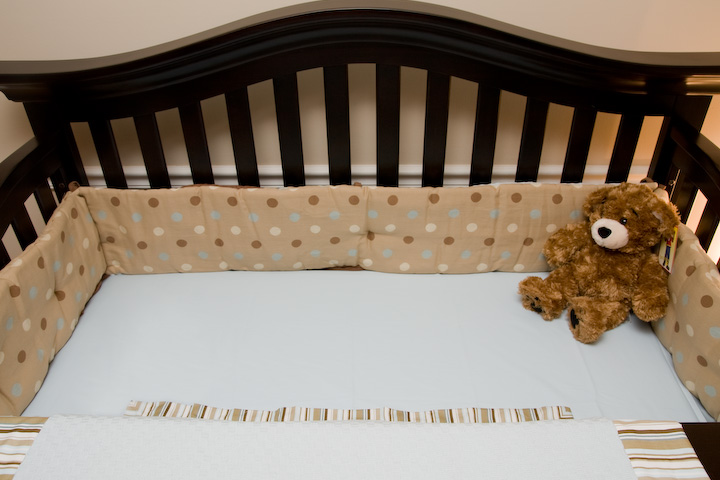 Yesterday, while Traci's parents were up here, they kindly helped us go pick up our baby furniture from USA Baby. Ron brought up his truck and, even though there was a 20% chance of rain, we weren't too concerned about it. Of course, everything looked fine until the minute we pulled up to the loading dock. Literally, within just a few minutes, it was pouring rain.
As we were trying to figure out how to get allt he furniture loaded into the truck and Traci's Pilot, Traci decided to run to K-mart and pick up a tarp so that the furniture wouldn't be soaked in the back of Ron's truck. Wouldn't you know it, as soon as she returned, the rain subsided and the sun was shining once again as we pulled out of the parking lot.
The furniture was assembled without too many casualties (besides a small cut on my finger and some confusion about the drawers of the dresser and chest of drawers). I'm not ashamed to admit that, even before Turner is born, he already has more drawers available to him that I have had in my whole life. No joke.
Thankfully, we are happy with our furniture purchase and intend for it to last our son many many many years.