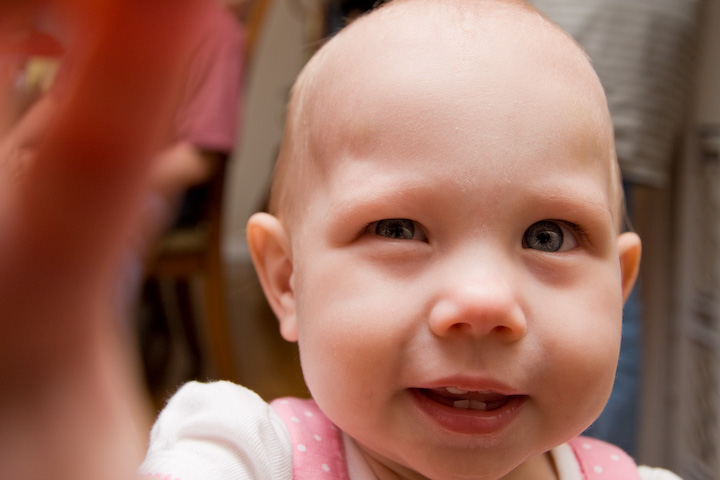 Traci's family came up today for a late celebration of Father's Day and an early celebration of Ron's birthday. We made homemade egg rolls which were friggin' awesome, then we hung out while Ron opened gifts and Katie vogued for the camera.
The family pic below was intended to be the pic of the day, but the ones of Katie were just too good to pass up.
As we were trying to take the family picture, we couldn't get Katie to look at the camera. So, instead of doing the 10-second shutter timer, I did the 2-second in hope that she'd continue looking at the camera for at least 2 seconds while I hauled @ss back to my seat. Unfortunately, it didn't work, but I managed to catch some legitimate smiles and reactions of the family, so that's what you're getting.