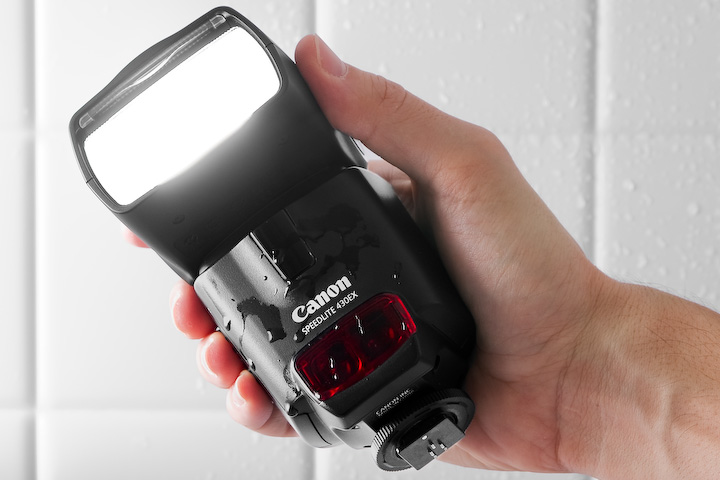 I took this picture this morning as the main image for a new post on my and Jared's site, GeekInspired.com. The post is titled, Introduction to Off-Camera Lighting with Small Flashes.
We've wanted to start advertising the GeekInspired site a bit more, so feel free to check it out in your spare time. Or in your not-so-spare time. Either one.
If you spend any time on the site, you may notice the post, 10 Tips to Get Started in Photography, which features the shot I took of Aaron's daughter last week.
You may notice that the flash has some water on it in this pic. I just thought it made the flash look sleeker, especially since I took this shot in our shower. Never fear, the water was applied carefully and removed promptly. No small flashes were harmed during the making of this picture.