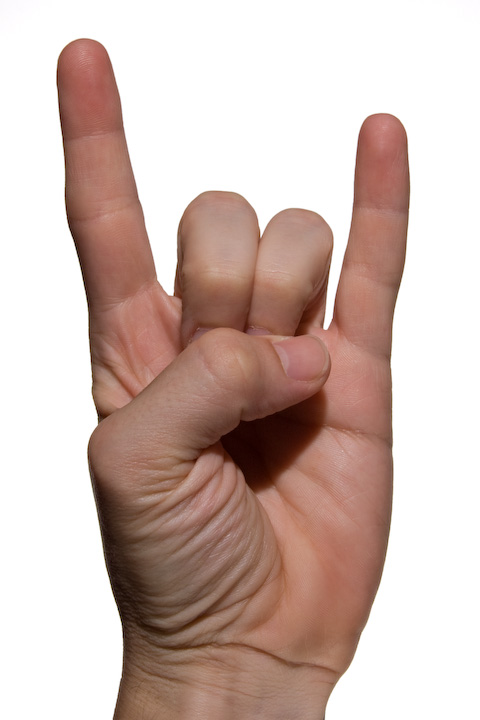 As I mentioned last week, my intention for taking this shot was to submit as a stock photo, but I flubbed up and shot at a ISO that was way too high. So, I decided to do a reshoot.
As an added bonus, I get to use my 40D this time, which results in a larger image which could mean more money if someone purchases the largest available size.
You may notice that I seem to have lost whatever hand tan I had last week. I'll explain this by saying that, since I knew that last week's photo wasn't going to end up on a stock site, I took my liberties while editing. In contrast, this week I knew that I'd be uploading this guy, so I kept the post-processing to a minimum.
Rock On 2: Keep on rockin'