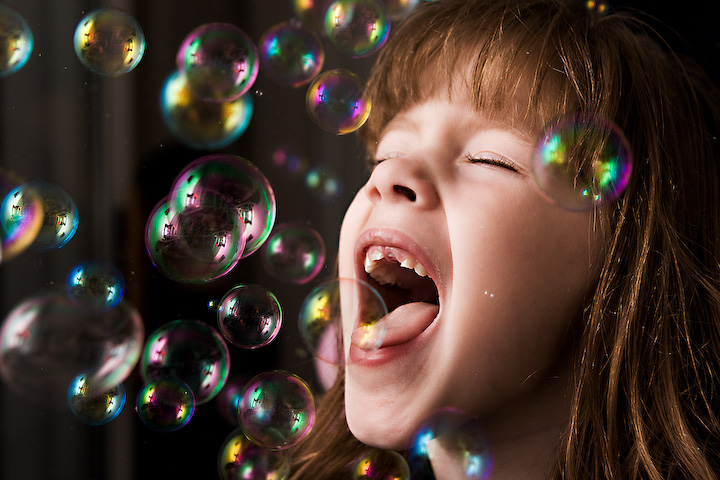 Well, Aaron's cute children really messed me my "Me Week". They stopped by work today for a visit and I was snapping pictures left and right.
And then Mark pulled out his Gazillion Bubbles blower machine and the kids went more nuts than usual. Somehow, eating the bubbles became the main objective.
I did learn something, though. When photographing them, you really just have to let them play and be themselves and photograph them doing just that.
Here's a complete gallery of the pictures.