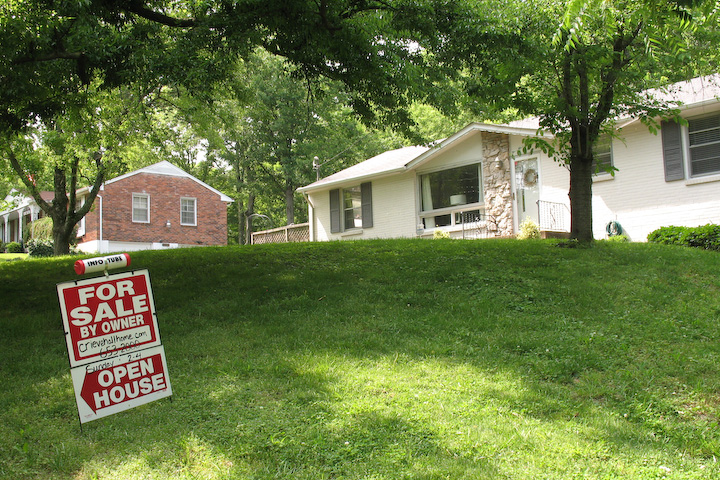 Today, Traci put up our Open House sign only shortly after reminding me that she'd asked me to do it the night before and I had failed to comply.
It wasn't until we got back from looking at new houses in Murfreesboro later that afternoon that I noticed something terribly wrong. No wonder we've been having a low turnout to our open houses!
There's another funny story that happened today that I've detailed on our baby blog. Enjoy!
What Is Wrong With This Picture