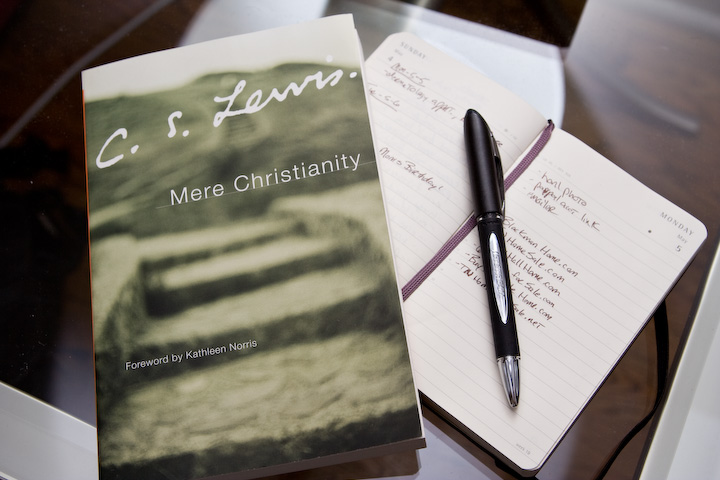 The week before I left for vacation, Mark came into my office and asked about this book, "Mere Christianity" by C.S. Lewis.
By the way, in case you weren't aware, C.S. stands for Clive Staples. I think I'd go by C.S. too.
Anyways, Mark was in my office asking about this book. A few weeks before this, we had talked with our receptionist, Jennifer, about her position on God, faith, and the afterlife. Knowing that Jennifer is an avid reader of this page, I won't pick on her beliefs, but I will say that they differed from Mark's and my own enough to make Mark come and talk to me about this book.
Mark had emailed our pastor, Joey Rosas, and asked what book he would recommend to someone who was struggling with the concept of God. Joey recommended three books; Mere Christianity, and two others that apparently weren't worthy of being remembered by Mark.
So, Mark suggested that we order three copies of this book; one for him, one for me, and one for Jennifer. His plan is to all read this book together and talk about some of the points that Clive Staples brings up.
The book is segmented into three separate parts, so we're reading 1 part each week and discussing the parts as we go. Tomorrow is our first discussion; I intend to post our overall thoughts after we're done with the book.