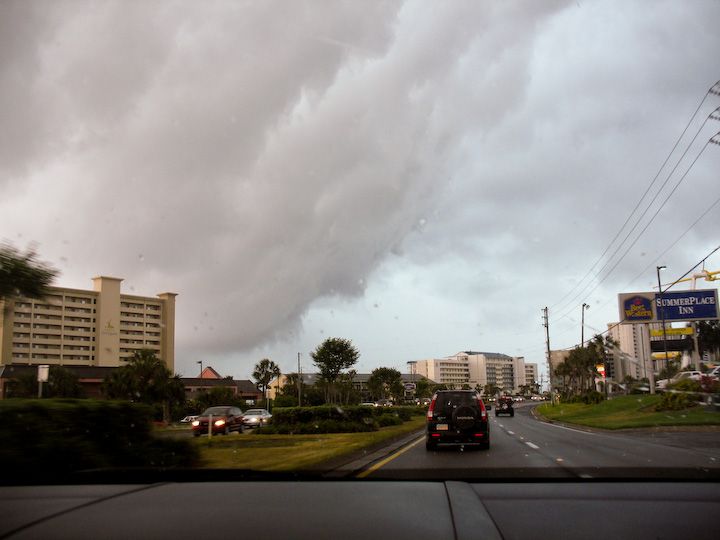 Today was our designated shopping day, mostly because it was projected to rain on this day. We went and did our shopping, stopping only for lunch at Buster's across from the mall.
We spent most of the morning at the mall. It had been overcast for most of the day, and it finally started to come down as we neared our condo. I took a shot of one of the clouds that looked kinda cyclonic; but, of course, without the dangerous rotation.
We just rested in the room until the rain passed, then headed to the Rave theater to watch Baby Mama. We both had an odd hankering for Whataburger, so that was our Saturday night dinner. I think we both enjoyed it a little more than we should have.
Outlet Shops and Raindrops