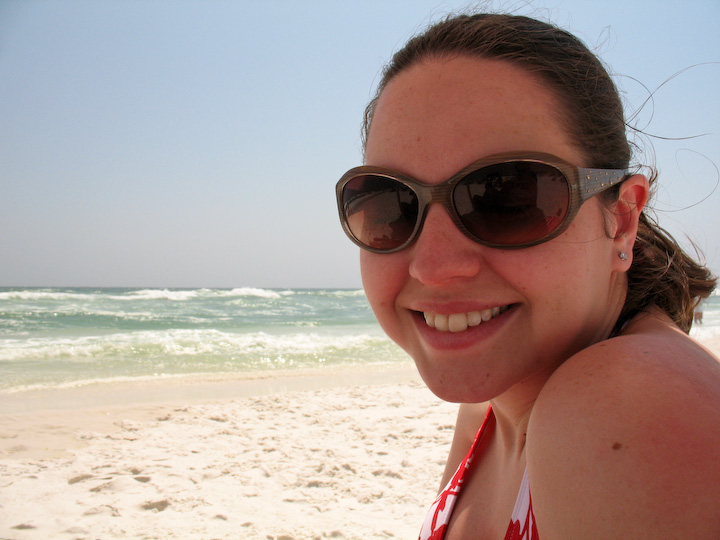 We couldn't resist the pull of Donut Hole any longer. We took a break in our early morning jaunt to indulge ourselves in a good breakfast. I hung out in the room and played some 360 while Traci went back down to the pool. We had some leftovers for lunch and then headed back to the beach for a little bit. We hung there for awhile, until we heard an older man yell "OH SHIT!" because a wave had come up on the shore higher than expected and gotten him and his belongings wet. Traci and I had a good laugh and then headed up to get cleaned up for the evening.
We had a few hours to kill before our reservations at Marina Cafe, so we went to the Destin Commons shopping area. I say this for all you die-hard Marina fans out there; it was yet again the best meal we had on the trip, and it was only $2 higher than our worst meal on the trip.
We stopped at the local frozen custard shack for some ice cream, then headed back to the room to watch Atonement and Sweeny Todd. Atonement wasn't as bad as I expected, if you can make it through the rather hard-to-follow first 30 minutes or so. I didn't even make it to 30 minutes into Sweeny Todd. I'm a big fan of both Johnny Depp and Tim Burton, but there's something about musicals that I just have a hard time with. I mean, I liked Pete's Dragon like nobody's business, but Sweeny Todd seemed a little different. Mostly because there were only 5 spoken words in the part of the movie I saw.