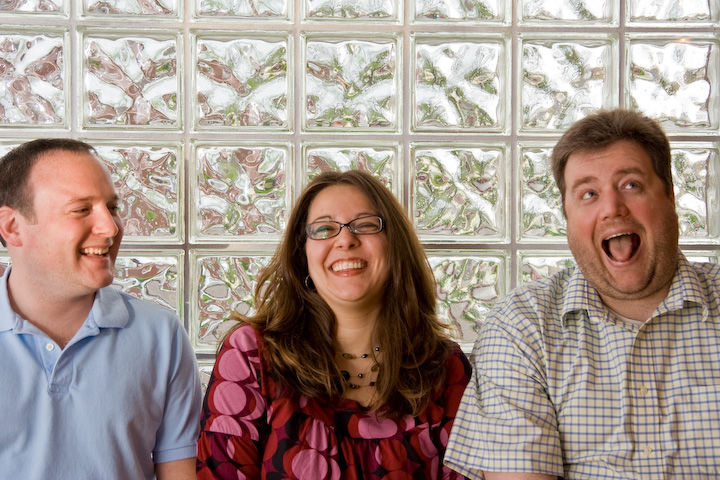 As if you didn't get enough co-worker yesterday, here's another dose of the people who are slowly driving me insane.
Who we have here is Matt, Jennifer, and the rambling Mormon himself, Aaron.
I was taking Matt's picture for the website today when Jennifer got involved, so I figured we'd get Aaron in on the action as well.