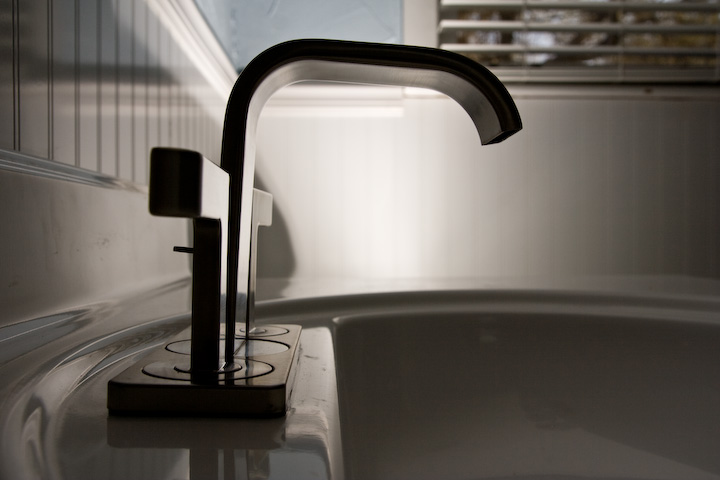 Last weekend, I'd decided that I wasn't going to post anymore news about the progress on the bathroom. But, I've had to spend so much time in this little room that I've decided I'm taking you all down with me!
Today, we installed the lighting, vanity, and sink. The PVC pipes I bought didn't quite line up, so we've got that to do as well as getting our new mirror mounting. So, we're 95% of the way done, and the rest of the work should be pretty easy.
Today's pic is a shot of the faucet that Traci saw at Lowe's and just had to have.