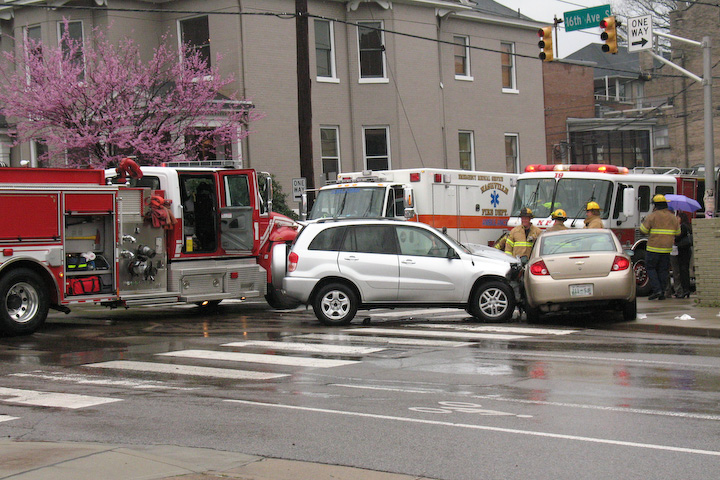 As you may remember, I like taking pictures of wrecks at the intersection near my place of work.
This is the 4th wreck I've personally witnessed in my 4th year of employment at my current job.
I'm beginning to think my continued employment is causing these wrecks. If I were you guys, I wouldn't drive down 16th avenue anytime next year…assuming I'm still employed there.