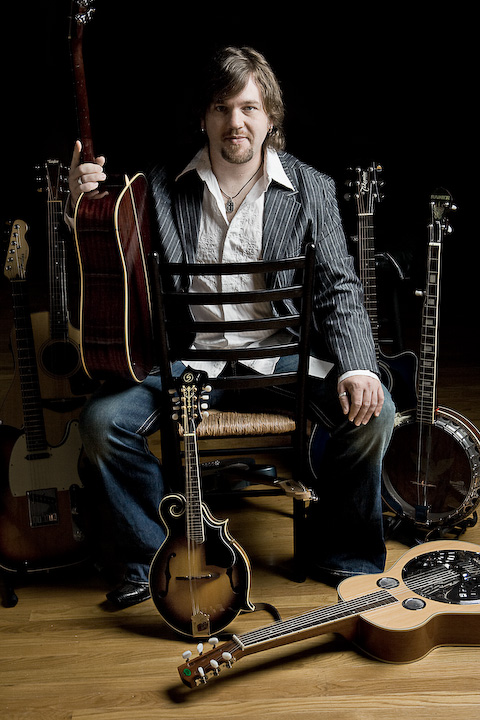 This is Mark L, who is a pretty awesome Country Music singer/songwriter/guitarist that I work with. I've been pestering him for months to do some shots, and he finally caved.
Like yesterday's session, I haven't had time to go through all the shots yet. But, this was one of the ones that I thought turned out good. Since he's a big guitarist, one idea I had was to surround him with a pile of guitars. This is actually what we came up with, which I'm pretty happy about.
Be sure to check Blue-Wire.com for more shots from this session.