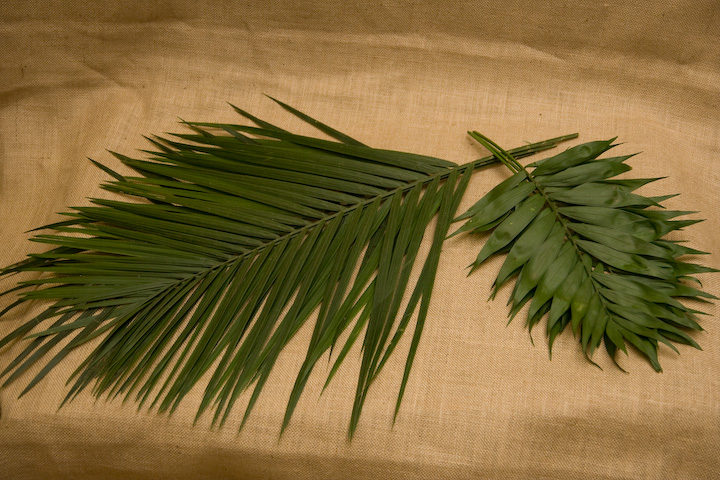 Last night, I got a call from our choir director at church. He was needing some photos taken for backgrounds of the Powerpoint slides for the Easter church services. I agreed to meet him at the church tonight at 7pm to do the shots.
I get there and he's needing pictures of palm branches and a white shroud.
In case you haven't tried, it's difficult to come up with a unique and creative picture of palm branches. It's especially daunting when the people at church know you as some aspiring photographer and you show up and start taking crumby pictures of palm branches.
I was at a loss. I was about to lose my religion in church while using my biggest hobby to benefit the Lord's work.
I finally took the shot you see. I think the choir director felt halfway bad for me, because he said that one would work.
The problem with palm branches is, they wanted a picture of a bunch of branches–well, if you get more than 3 or 4 laying on top of each other, the green leaves start running together in the photo and you lose sense of what it is.
Overall, I'm unhappy with how the shots turned out. Hopefully no one at church will find out that I took these pictures.
I don't have to worry about you guys, though. You guys know I'm better than this. Right?
Right?
Guys?