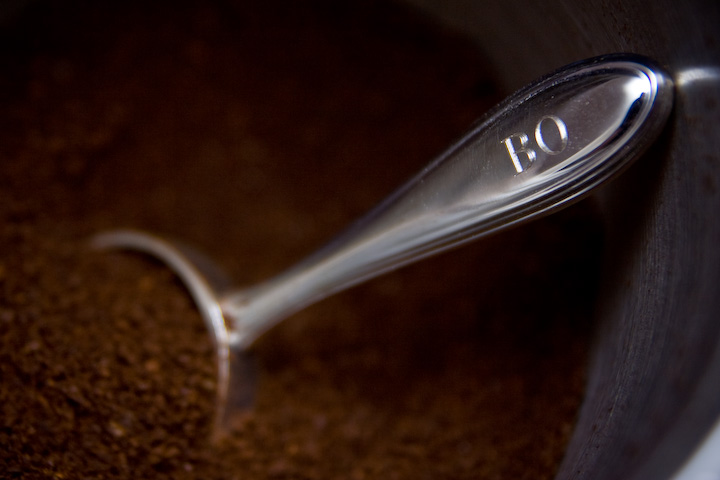 You may know that I dig little things like this. For Christmas this past year, Traci surprised me with my own stainless steel engraved coffee scoop. It's hard to describe how substantial the thing feels in my hand when scooping coffee.
Taking this picture made me realize that I don't own many things engraved. For the most part, having my name eternally engraved on something doesn't really row my boat, if you know what I'm saying. But, for some reason, I really cherish this scoop…if it's possible for a man to cherish anything.
I'm just a big mess is what I am.