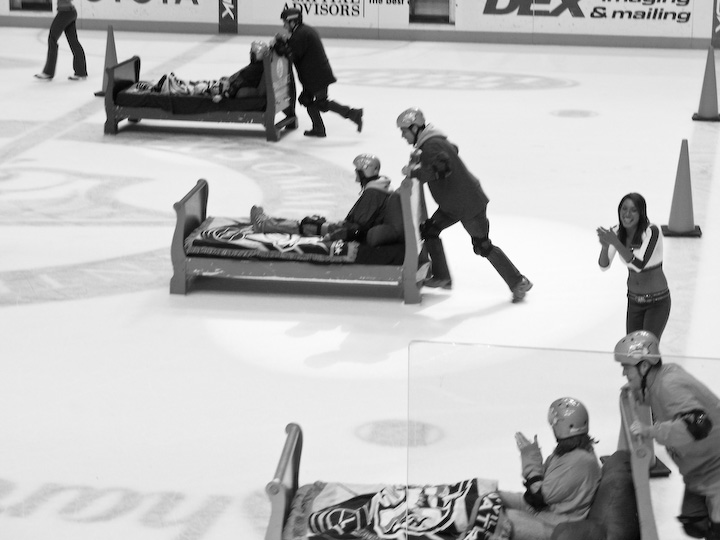 Traci and I attended the hockey game tonight. The game was the best I've seen in awhile, even though we lost 2 to 1. (Although I hear the coach is fighting for an official review of a debatable score of our opponent.)
Inbetween the periods, they have some fun games and activities on the ice. I snapped this shot of a bed race they did tonight.
Also at the game, they put Traci and I on the Kiss Kam on the jumbotron. We obliged the thousands present with a big, juicy, gratuitous smooch. Unfortunately, I didn't get a picture of this. Though, I'm not sure that's exactly a bad thing.