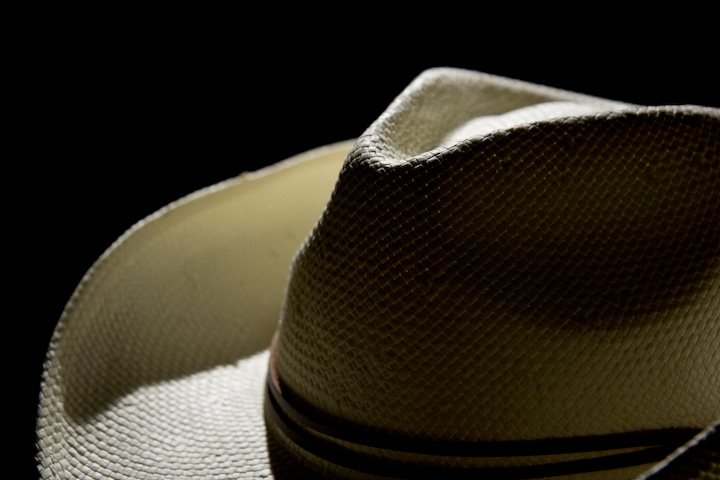 I took interest in Traci's cowboy hat today because of an idea I have for an upcoming session I have this weekend. We'll see if my idea comes to fruition.
I'm always a big fan of scantily-lit objects. I just find it interesting how ordinary things can be so interesting when you start restricting the amount of light hitting it.
Here, I had one of my flashes on a stand about 3 feet above the hat and shooting down at a 45 degree angle. I took a handful of shots and this is the one that I liked best.