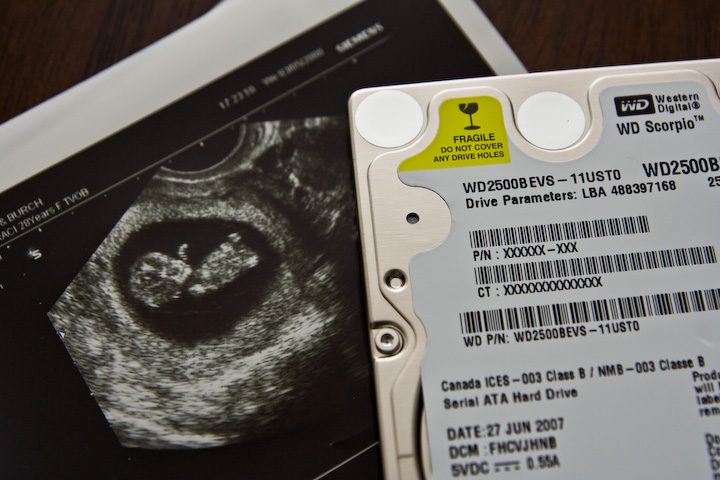 There are two important things in this photo; 1) a scan of my baby, and 2) a new hard drive for my other baby (my Macbook Pro).
Traci was released to her regular OB so we went today to have our second ultrasound. Everything's still going well; things are taking shape and we're starting to see little toes and feet attached to a big head. The baby was "measured" at 10 weeks, 6 days.
Here's a scan and here's another.
The other object in this picture is a 250gb hard drive which will replace the original 80gb drive in my Macbook Pro. Thanks to the amount of photos I'm taking, I've bottomed out several times and 80gb is just not enough.