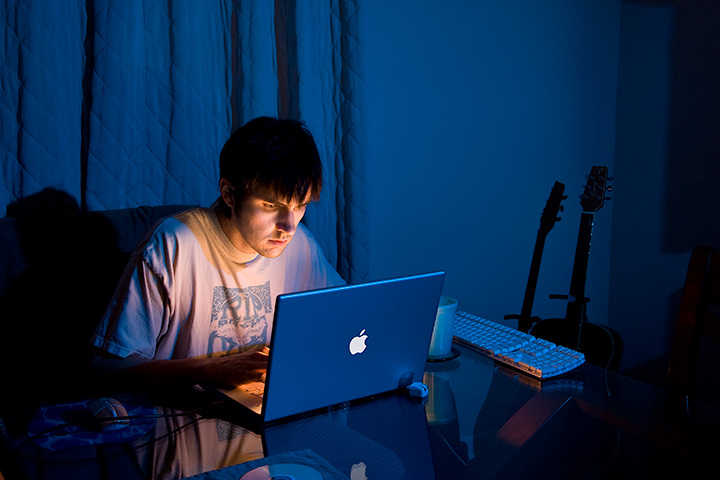 I know, I've already done a shot of myself working on my laptop this month. Well, this one's got more to offer, and not just reasonable exposure and better focus.
I've been wanting to try a shot that plays with color gels for awhile. While the idea for this picture isn't exactly original, I felt it a practical setup to get in some practice with colored lighting.
I set one of my flashes on a stand about 8 feet from the laptop. I slapped a blue gel on it and took a few sample shots until I got a decent blue. The trick to getting rich colored light is using softer light rather than hotter light. I put this flash on 1/4 power which gave me the deep blue I was wanting while providing enough light to actually light the scene.
I handheld another flash that had an orange gel on it. I bounced this flash into my laptop screen to give it more of a spread.
The only reason for the 1 second exposure is because I had to manually fire the flash I was handholding. I had all the other lights in the room off so that the ambient light wouldn't contaminate the color I was getting from my flashes.