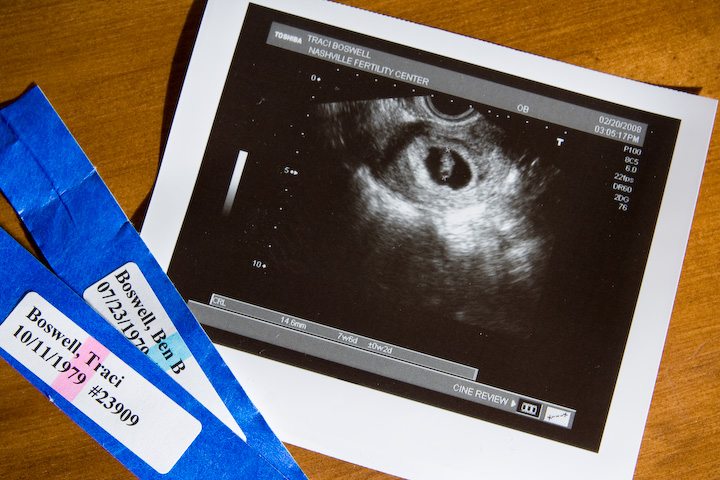 Today, Traci had the first ultrasound for our baby. We were able to see (and hear!) the heartbeat, as well as retrieve solid evidence that there is a human lifeform growing inside of her.
This is week 8 of the pregnancy. At this point, the baby is 14.6mm long and has a heartrate of 167bpm. The doctor claimed that everything looks perfectly normal, so we're happy and feel very blessed. The quoted due date is October 3rd.
Below is a picture of Traci in the ultrasound room just before the procedure. There's also a scan of the ultrasound image if you're interested in a close look.