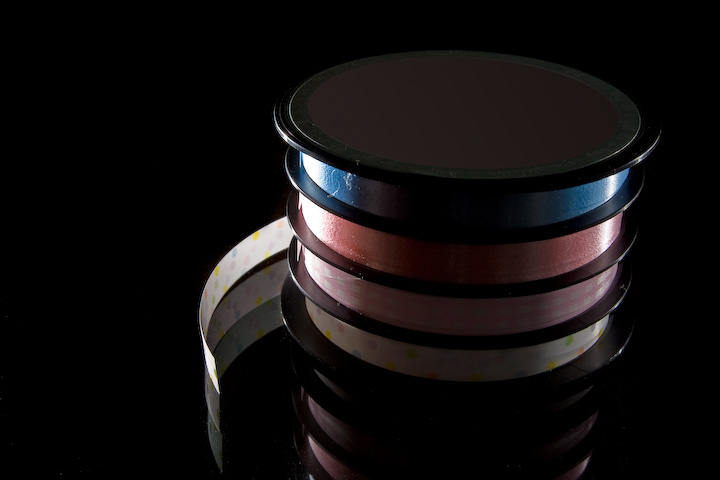 This is the remains of the diaper cake that Traci made this past weekend. I knew the shot I wanted and I wanted to do it with only one flash. I placed the spindle on our glasstop table, grabbed my tripod and composed the shot you see. I placed the flash on the same glass table about 3 feet away to camera left, firing directly into the spindle.
A test shot showed me that I was getting a lens flare from the placement of the flash, so I used my hand as a flag and shielded the stray light from hitting the lens. I slowed the shutter speed to 8 seconds to give me enough time to maneuver around to the opposite side of the table and fire the flash a second time, this time about 5 feet away to camera right.
Firing the flash twice gave me the night light flaring in from either side of the spool. I kept the flash at a low angle to the viewpoint of the camera to avoid glare off of the table.