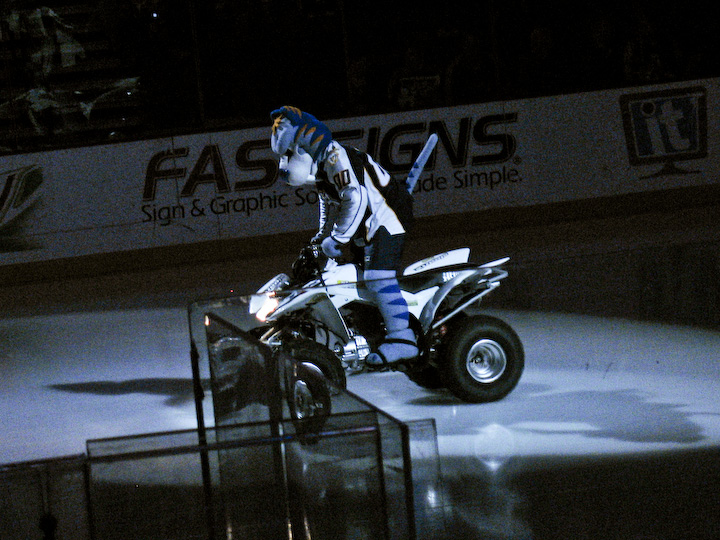 One of the doctors that Traci works with gave her some tickets to tonight's Preds game. We had great seats (Section 116, Row KK) and the game was pretty dang good, even though it was scoreless at the end of the 2nd period.
My mom called during the break and said that there was bad tornado weather heading toward Nashville. Zeppelin had been by himself at home, and I still had to pick some stuff up from work, so we decided to go ahead and leave before the third period got started.
We got home in time to hear our community's tornado sirens going off and then watch downtown Nashville get pelted with 100mph winds and twister warnings. Apparently, around this time, the remaining attendants of the game had been ushered to the underground tunnel between the Sommet Center and the Convention Center.
Reportedly, the third period was pretty good, and the Preds ended up winning. In other news, there were around 30 deaths in Tennessee due to the storms. Fortunately, all our families and friends are safe.