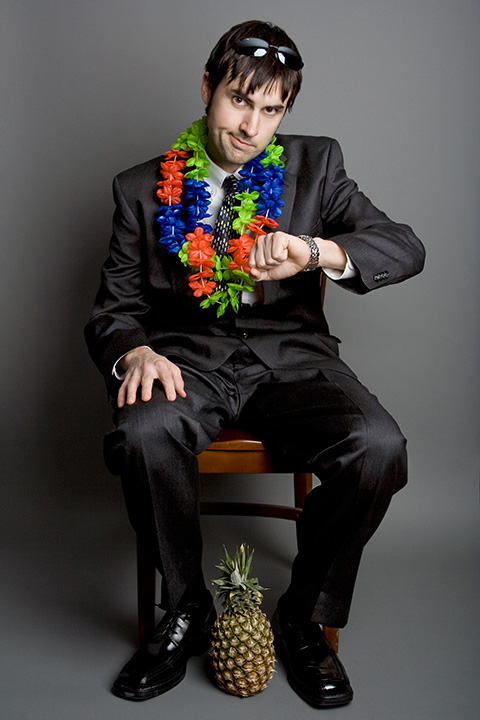 I setup this shot for a stock image. To date, this is the most elaborate wardrobe change I've gone through in preparation for a shot.
I was wanting to do something in a suit, and I happened to notice that Traci had two leis hanging up in the kitchen. I figured it might be cool to have a business suit mixed with Hawaiian elements, and the fact that there was an uncarved pineapple in our kitchen at the time seemed to support that notion.
The lighting was my main studio strobe firing through my octabox at camera right. I also had a white reflector setup to my left to help lighten up the shadows. I'm starting to be a big fan of one light setups.