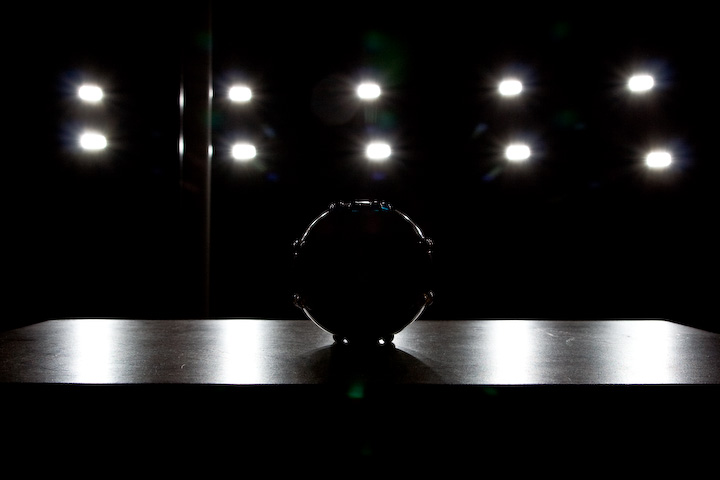 This shot was done in a dark room with one flash and taken in one photo. I didn't open this shot up in Photoshop, but the effect is very eye-catching. To me at least.
I set the camera about 3 feet from the toy that's centered in the frame. I set the aperture to f/9 (just a guess) because I wanted a smaller opening so that not much light would come through. I then set my shutter speed to 15 seconds and turned off all the lights in the room so I wouldn't pick up any ambient.
I then walked about 10 feet away from the toy and fired the flash 10 times, taking a step and moving the flash up or down between each flash. I tried about 5 shots and this is the best one I came up with. Not bad for just a half-witted calculation. I might try this again when I can measure out the distances and get more accurate results.