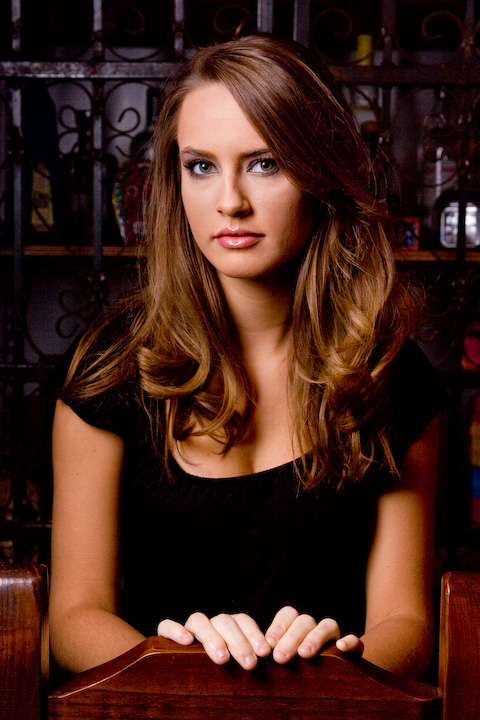 My photographer friend Brad asked me to come out and help take pictures for his arrangement with SOL restaurant off the square in Franklin. He's negotiated a deal with them to help up their image online with some new pictures of the place, so he got some models to come in and pose for the shots.
The first model that came in wasn't part of the actual restaurant promo shots, so after he was done with her pictures I pulled her aside and got a few headshots of my own.
Here's one of the shots that I thought turned out nice. This was done with one light just out of frame to camera left, less than 3′ from the model's face. This helped make up for yesterday's no-show.