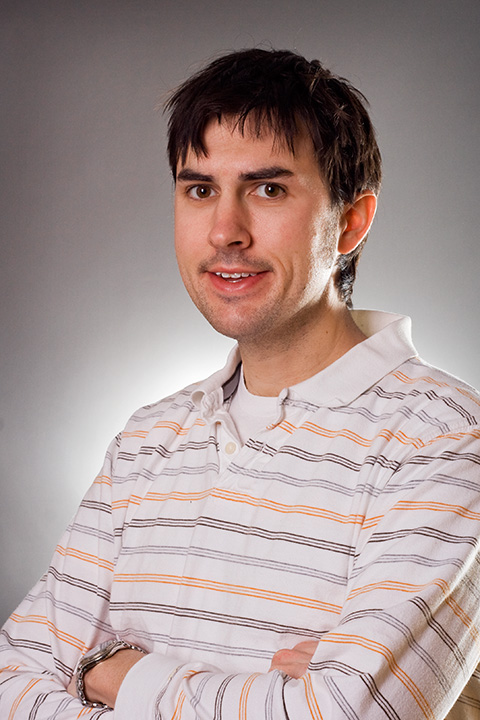 Today, I had a model session scheduled for 11:30am with a model who canceled on me once back in December, so it was no big surprise when she called at 10:45am and canceled again. I already had most of my stuff setup, so I went ahead and took a few shots.
I really didn't have any poses in mind (do I ever?), so I just went with the basic corporate picture shot.
This is a three-light setup: my key light in front to camera left, an umbrella'd strobe shooting behind my left shoulder to camera right, and then one bare strobe shooting straight at the background directly behind me.