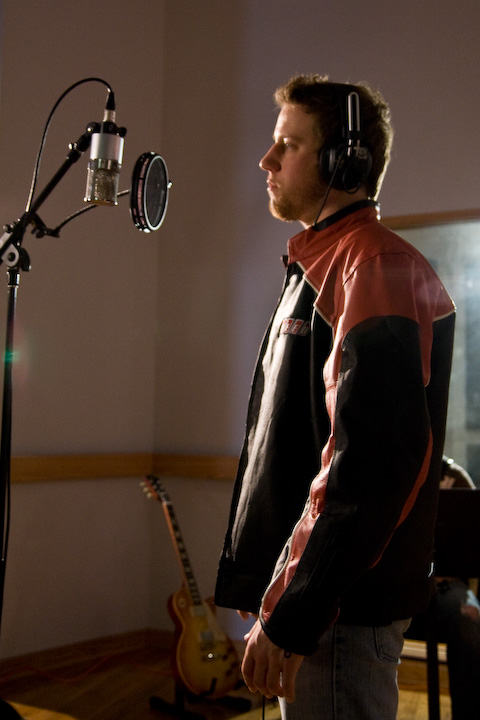 Today, instead of manning the technological strongholds of 615, I was ushered into the studio to perform yet again in a fake recording session for a client. The first one of these happened back on November 30 for "We're 4 L.A.".
I believe this was a similar deal where the station was going to use the demo that was originally sent as the actual soundtrack, but they wanted a video of the "session" to help promote the new music.
So far, I haven't played one note on these demos, but I am becoming typecast as the rugged good-looking bass player.
I am the face of bass.