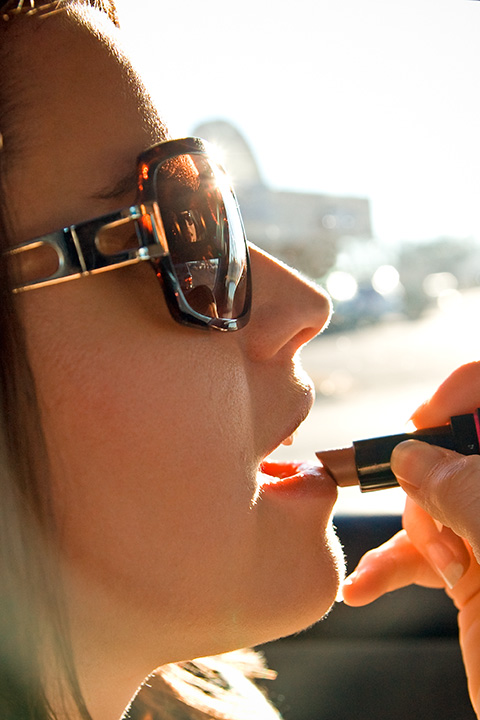 Today was the kick-off of our Christmas travels. The plan was to head to Decatur, AL to have dinner with the Turner side of Traci's family. I actually met some of Traci's family that I'd never met before.
This shot was taken right when we were entering Decatur. I liked the way the sun was acting as a rim light for Traci's face. She was kind enough to pose for a cool shot.
After our Decatur visit, we headed to my parents' place to stay the night.
Also, another point of interest. Today marks the actual 1-year mark for me taking a picture every day. The first picture ever posted on the Piccal was posted one year ago today and was in celebration of Tammy finding out that she was a New Grandma.
I, of course, won't be officially celebrating the Piccal's 1-year mark until January 1st, 2008, but I just wanted to point out that December 23rd is its true birthday.