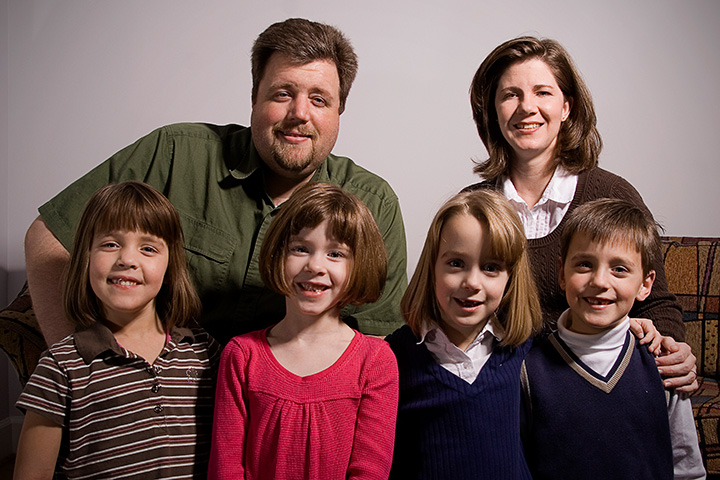 I learned two things today.
Grumpy Mormons can actually make cute babies.
Family portraits are much harder than one would expect.
I know Aaron's kids. I know they're photogenic as all get-out. I've seen some awesome pictures of them both individually and in groups. So why in the world did I have such a hard time getting a good family pic of them?
In my limited experience, I think I can prematurely state that, other than wedding photography, a family shot is the hardest one to get. Other than the obvious fact that there are more heads in the frame, and thus more obstacles with lighting and making sure everyone is looking at the camera, not blinking, not stinking their tongue out at me, not coughing, etc.
Please don't get me wrong. I'm not suggesting that this session went bad or that I didn't have a good time. I had a great time and I think/hope that Aaron and his family did too. I'm more just stating the obvious that the more people you have in the picture, the more opportunities for someone to not be fully prepared for the shot.
But, like I said, at the end of the day I had a good time, I learned a few things, and I got a few nice photos of Aaron and his family. So, I can confidently call that a success.