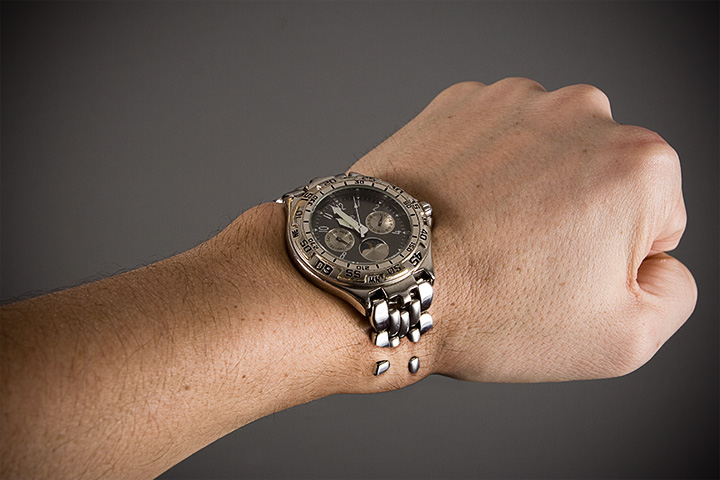 This is for my entry into next week's FredMiranda contest that's themed "Obsession."
This image demonstrates an idea that Traci and I talked about tonight. This is a composition of a couple of images (unless you really believed that my skin had grown over my watch). Traci pointed out that she doesn't feel that these are true "photographs" because it's apparent that a lot of work has been done in Photoshop.
I understand her point, and I agree, to an extent. It's very rare that an image makes it to this page without being touched by Photoshop. I'm either making adjustments in the levels, coloring, doing some sharpening, etc.
Images like this usually require a little more time and attention. They also require just as much prior planning, if not more.
Still, I think, to Traci, that if I had posted simply an undoctored photo of my watch on my wrist, she would've thought more of it than the composition that you now see. There's nothing wrong with that school of thought; I fully support it. But I also think there's something to be said for an idea that can be semi-successfully executed and still have the foundations of nice photography.