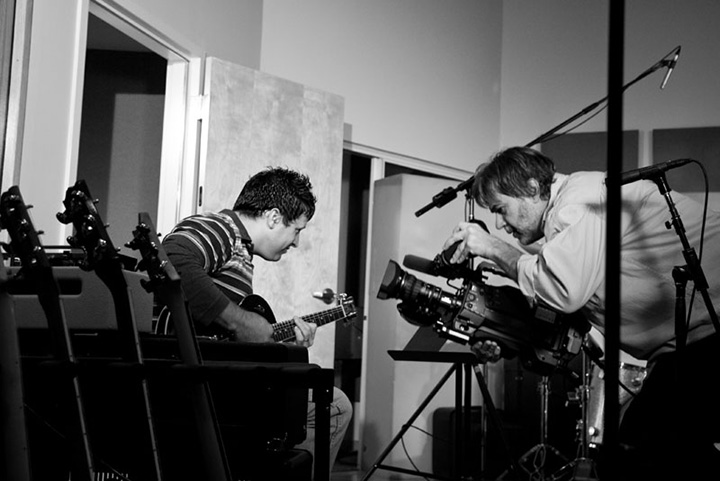 I often joke that I'm trying to quit music. The "trying" part is meant to be the joke, because music is a hard habit to break. I don't want to go outside the scope of this picture; my main point is that when I try to quit music, they put me in a friggin' music video.
Apparently, our company recently did some custom music for a news station who loves it. They love it so much that they want to show a "Making of" video on their program. Problem is that the actual recording session wasn't videotaped.
So, what's the problem? Let's just hire some people to come in and act like they're recording it. Which is exactly what they did.
The other snag in the plans is that the bass player that originally recorded the song either couldn't make it or didn't want to, so they asked me to stand in as the lowly bass player.
This was an interesting experience. I just sat there while they spent multiple passes through the song filming the drummer, then the guitar player, then the guitar player and the drummer, then they get to me and do one pass through the song and they're done with me.
It was a neat thing to be a part of, though. Luckily, this video won't be played in TN, so don't expect to see my big ol' sideburns on the 10pm news.