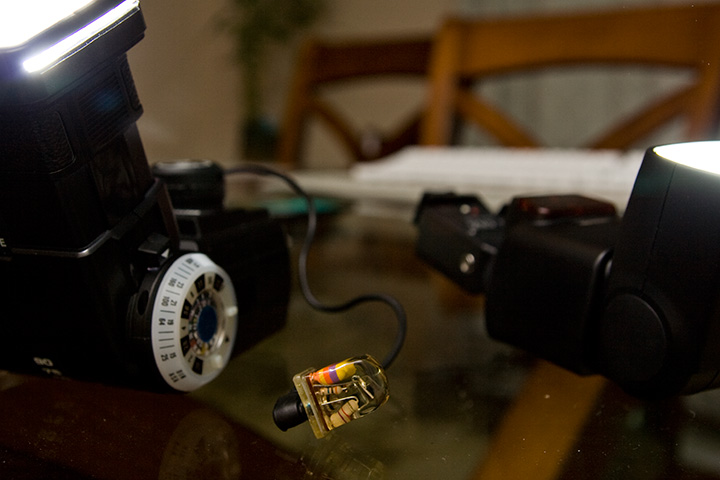 You've probably heard me rag on my cheap $30 wireless flash triggers from China in the past few weeks. Well, in an attempt to produce more reliable results until I can afford some Pocket Wizards, I dropped $10 on the optical slave trigger that you see in the center of this picture.
Basically, this little guy triggers one of my flashes when it senses that the other flash has gone off. So, I've got my 430ex flash triggered by my cheapo China-trigger, and my 285HV triggered optically by the flash from the 430ex. It sounds like there would be a lag in the link somewhere, but so far the results have been much more consistent and reliable.
The only condition to the optical slave is that it's obviously got to be in a location where it can "see" the light emitted by the other flash. It doesn't have to be direct lighting, as is evident in today's picture. But hey, for $10 you can't complain!