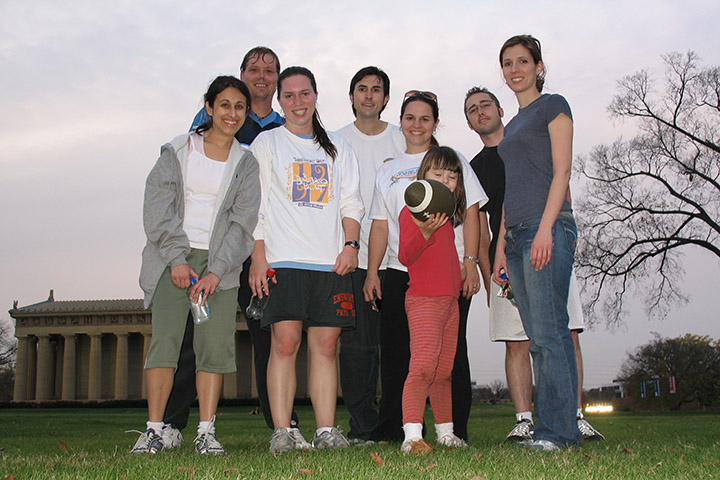 Today was our first flag football game. I had a blast and I hope everyone else did as well.
We played two games; the first to 35, the second to 20. Mark's team ended up winning both games, but I was proud of my team.
Jacqueline also played, but she is not pictured because she had to leave a little early to attend church that evening. So, enjoy the pic of us heathens.