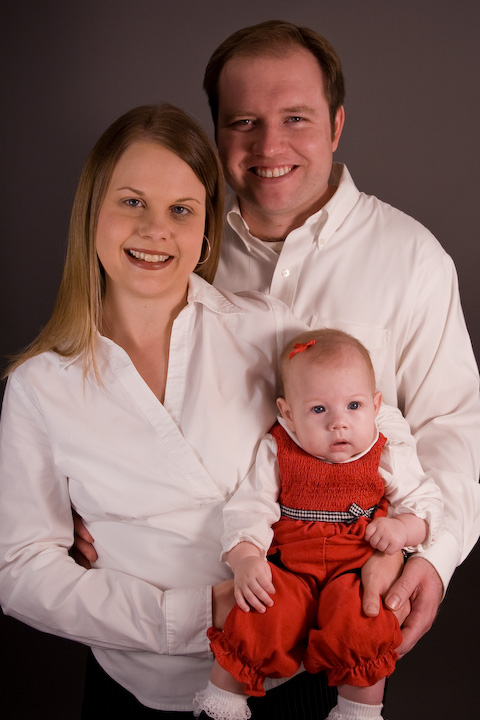 Today, we invited our friends over to watch the Vandy/UT game on pay-per-view. Vandy was leading 24-7 at halftime, but unfortunately UT came back and won by 1 point.
Amy, Ken, Katie, and Pety hung around after the game to take some pics. We ended up with a good batch. Here's my fave of the series.
Feel free to contact me if you'd like some pics taken of you and your family.