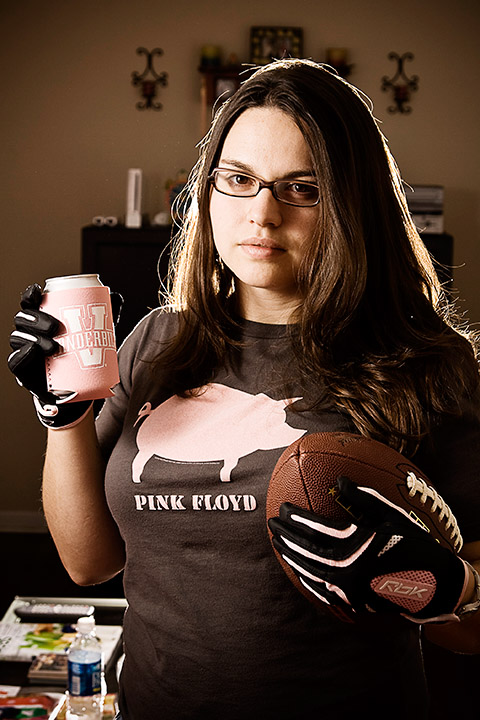 With a big football weekend planned–consisting of the Vandy-UT Game on Saturday and our Flag Football game on Sunday–Traci couldn't contain her excitement any longer (as you can tell by her gleeful appearance in today's picture).
I'd gotten Traci a pink Vandy koozie and some receivers gloves for the Flag game. So I wrestled talked her into this pose for the picture.
The Pink Floyd shirt was not my idea. She just happened to be wearing it and it matched her koozie perfectly. ..which also happened to match the pink highlights of her gloves.