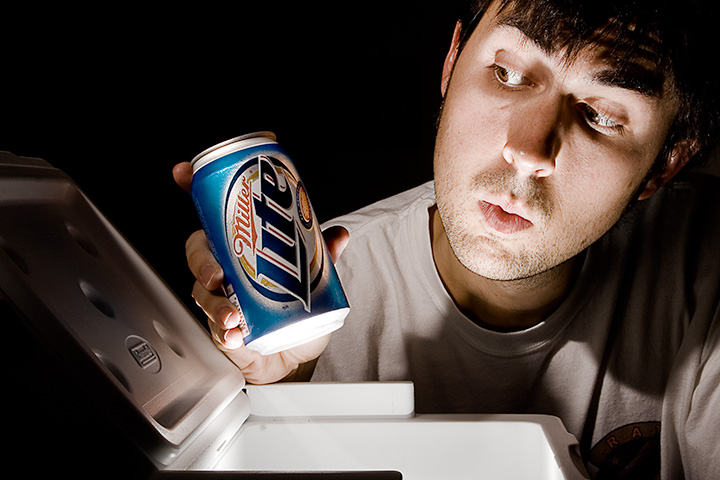 If you were to examine the EXIF data for this photo, you'd see that this picture was taken on the 14th instead of the 13th. However, I can assure you that this is the result of my procrastination in changing my camera's clock for daylight savings.
This picture didn't really turn out like I initially intended. I can't say that I'm really all that crazy about it. Thus, you may see a retry at this in the future.
For the technique-savvy, I'll say that I had one flash inside the cooler shooting straight up. I had another flash sitting on top of my fridge (camera left) shooting straight at me.
Cool Cooler Lite Lighting