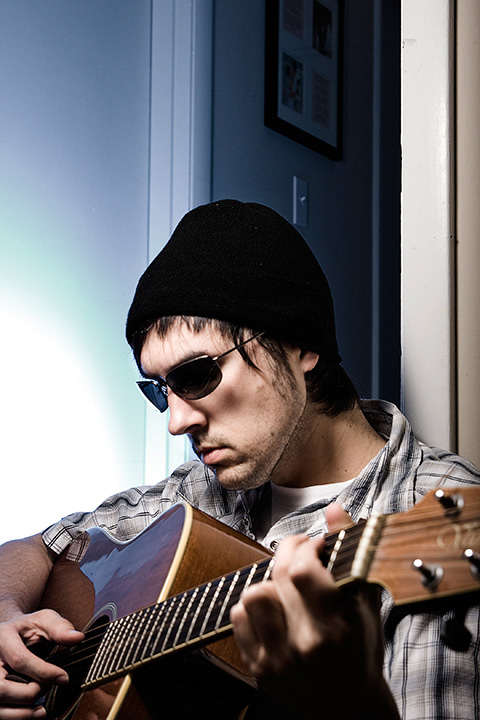 At work, we have a new disc coming out entitled Indie Acoustic. The artwork that we originally chose featured a dude wearing a tobaggon and sunglasses and playing acoustic guitar. The background was blue, which I thought gave the scene a cool mood.
Today, we get the disc proofs back from our duplicator who pointed out that the photo we had chosen wouldn't work because the guy's head was getting cut off by our regular disc header. Our duplicator sent along a proof of another photo that he thought would work well for the disc, and that image was approved.
I wanted to try and shoot my version of the photo if I had been given the chance to submit my own work. I, of course, had to be the model again because everyone I know (besides Aaron's kids) is scared sh*tless of cameras.
Please don't misunderstand; my photo wasn't chosen for the cover. I didn't even submit it to my boss. I just wanted to see if I could get fairly close to the original photo.