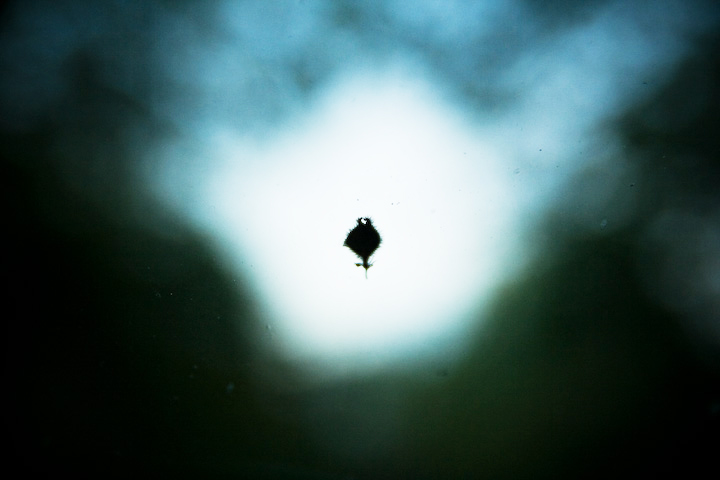 We had some pretty bad weather last night. At around midnight our power went off. I looked outside and noticed that half of our neighbor's tree had liberated itself from the main trunk of said tree. It had taken down a power line in the process. Or it could've been a phone line because our power came back on soon thereafter and the line was still drooping across their yard.
I also noticed that cars were slowing down as they neared the bottom of the hill. I went outside and saw that a car had landed itself in one of the deep ditches at the bottom of the hill. Sucks for that dude/fem.
The next morning I noticed this little guy perched on my windsheild, right in my line of sight. It seems to be some seed from of our near dead trees. I just thought it looked rather insecty and had a cool cross-shape at the bottom. When I got home tonight, I noticed a nice little clearing in the trees where I could position this guy for a decent picture. Enjoys!