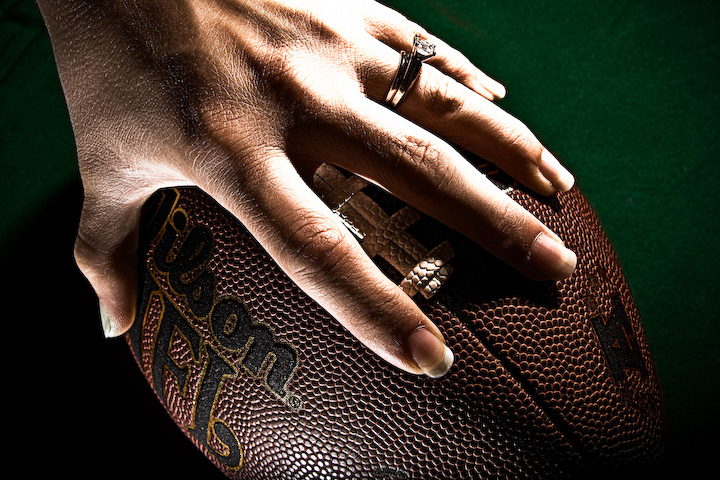 I employed a very similar technique to today's pic that I did on yesterday's. Of course, I was working with a much more temperamental model on this day, so I had to work efficiently.
Unfortunately, one of my $30 Chinese wireless triggers was misfiring, so this was the only picture that halfway turned out like I wanted it. The highlights on the hand are blown, but I worked with what I had. Truth be told, those highlights would've probably been blown in post-production regardless.
Another insider tip, this picture was actually taken on our red couch…I just converted the red to green to give it a more authentic look.