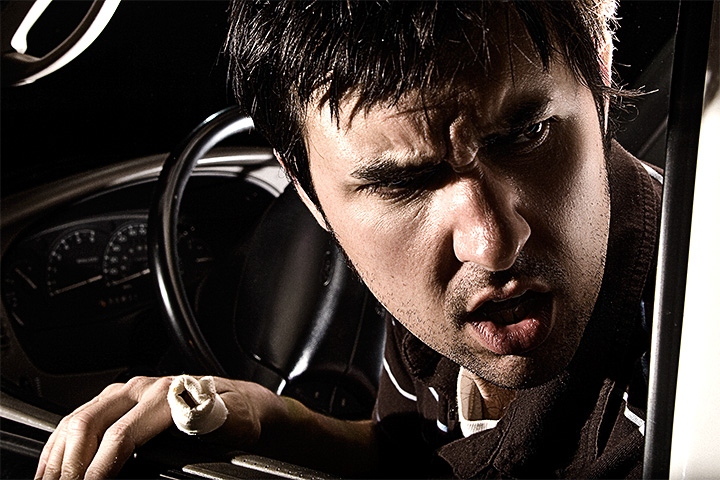 Yesterday, the wireless flash trigger for my new Vivitar 285HV came in. And even though I only had half a thumb left, I was excited to take advantage of my two flash setup (as can also be seen in yesterday's pic o' the day).
I setup two flashes for this shot; one about 3 feet from the truck window, and the other inside the cab with me. It took several tries to get this the way I wanted it to look because I kept having to get out of the truck after each shot to see what adjustments needed to be made.
I finally got a shot I was pleased with and tried a few new-learnt adjustments to it in Photoshop.
I was also sure to include the mega-bandaged thumb in the shot as a result of yesterday's charade.