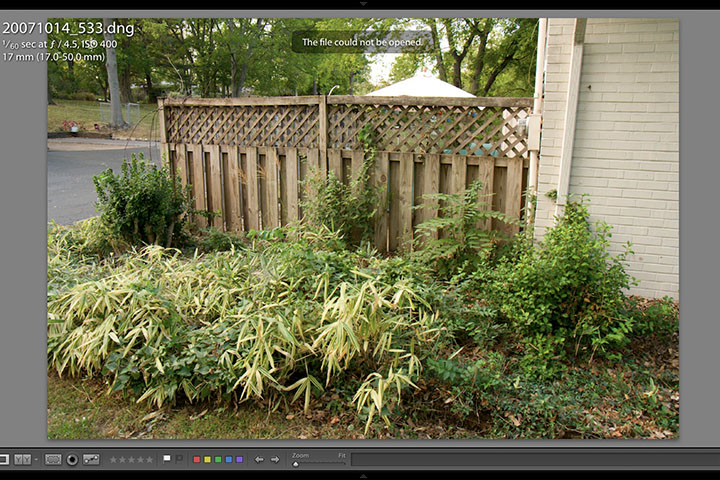 I almost let Sunday pass right by me. I actually did some yard work this weekend (not visible in this picture), but forgot to take an after shot. The yard work I did was actually in the back of the house. Today, Traci and I attempted to tackle the front of the house but didn't get very far.
There are several tree/shrub stumps in the front of our yard that I attempted to yank out with my truck. After some digging around the roots and then a few rough tugs with the 4-wheel drive activated, we ended up with broken chain links instead of uprooted shrubs.
So, today's picture is actually what the front of our house currently looks like and what we're about to wreak holy terror upon in the near future. We're going to try and tackle this ourselves to avoid a $3,000 landscaper bill.
I didn't take any cool pictures today, and in my haste to get ready the other pictures that I feel are cool, I almost deleted these pictures entirely. Thank heavens Lightroom stores a large screenshot of each picture in the library so I can at least retrieve evidence of it.